To create a Timer, click the + icon in the top right corner.
You have two options: 1) Customize Timer; or, 2) Quick Set Timer.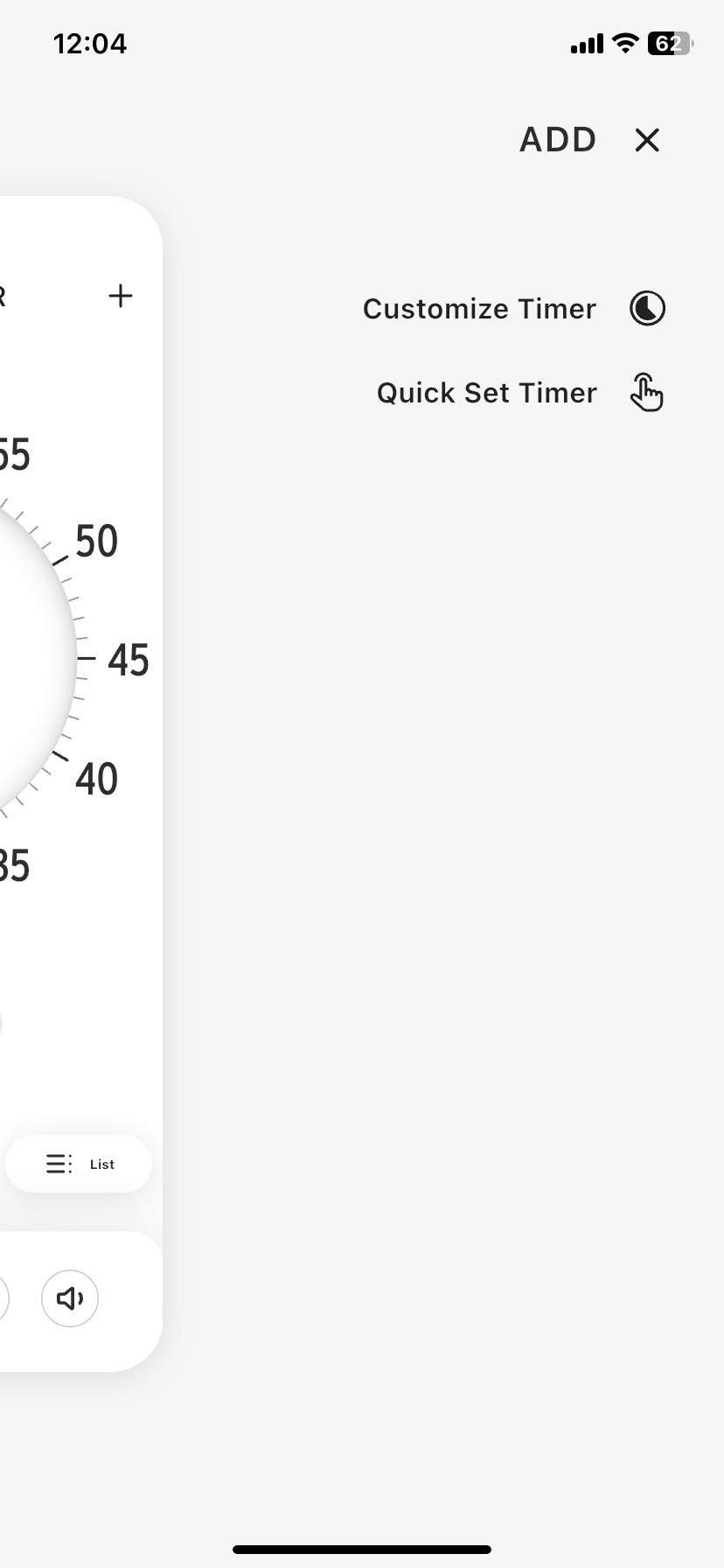 CUSTOMIZE TIMER are for Timers that are intended to be saved, customized and used over and over again. Users have the option of naming Timers and choosing the disk color and alert sound. The most unique and value oriented feature is that users can scale the Timer to any amount of time duration (from 1 second to 99 hours). This is perfect for applications that involve interval training in large or small units of time. Click Save in the top right corner and your Timer is ready to use!
QUICK SET TIMER is intended to be a very quick and easy to start Timer. It operates exactly like a traditional standalone Time Timer. When time is up, users do have the option of replaying.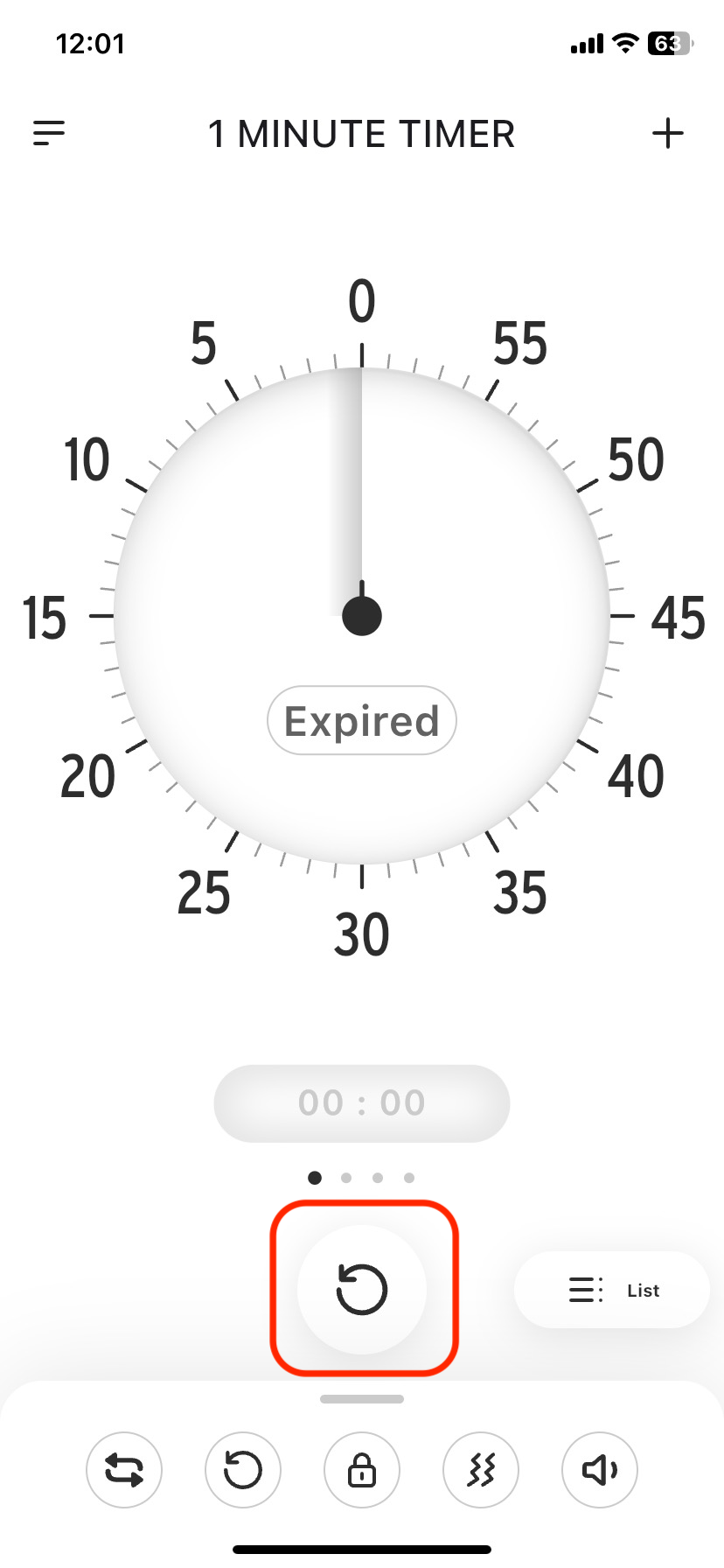 If you would like to add or subtract time while the timer is in use, first pause the timer, then swipe up to the timer settings to edit your timer. Your timer settings will update automatically, so just swipe down and hit play to resume.
Please note that the timer must be paused before changing the duration. This ensures that no one can manipulate the timer while it is in use - like small children that are being monitored!