1. When the battery begins running low, a small icon will light up and blink continually in the upper-center part of the face of the dispenser.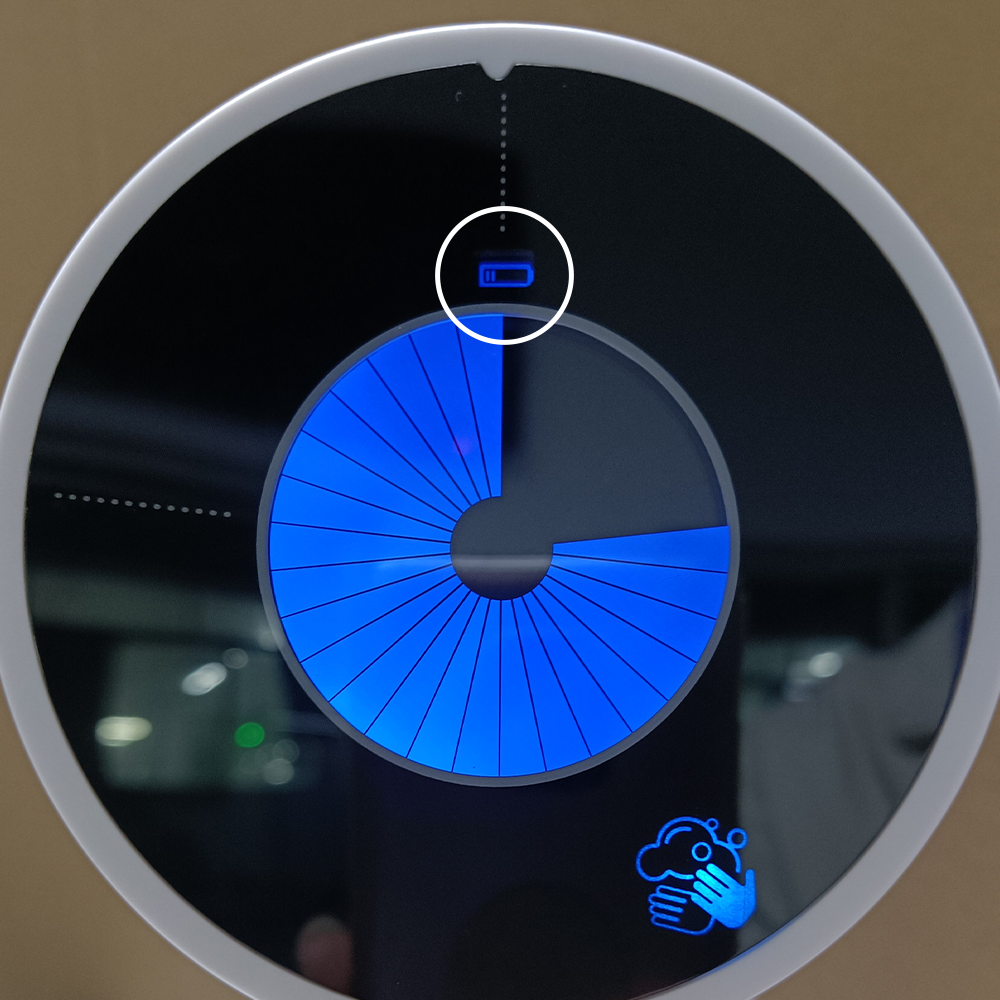 2. When the icon blinks, plug the unit in for a charge. Once the unit is plugged in, the low battery indicator will turn off, and a green LED light near the USB charging port will blink. Once the green light stops blinking and is solid green, the unit is fully charged.
3. The low-battery icon light on the face of the timer will blink for about two days (depending on use) before the battery runs down enough to turn it off. If you do not see the low-battery icon and your unit will not turn on, plug your unit in to recharge.
4. If you do not see the icon blink, but the unit starts acting unusual (e.g. music does not play, or pie slices turn off halfway through) then plug the unit in to recharge.